Appliance Repair in Malibu California
Malibu Appliance Repair is the first choice in appliance repair for families and small businesses throughout the area. We repair and maintain all types of major household and commercial appliances – including washing machines, dryers, dishwashers, garbage disposals, ovens, stovetops, water heaters, air conditioners, furnaces, etc. – from all major domestic and foreign brands – Admiral, Frigidaire, Viking, GE, Kitchen Aid, Sub Zero, Magic Chef, MayTag, Sears/Kenmore, and Whirlpool (to name just a few). We have the most experienced and profession team of appliance repair technicians in the greater Los Angeles area and offer same day emergency service at no extra charge!
Malibu Appliance Repair
Has the auto-ignition or one or more burners on your stove stopped working? This is often a fairly simple and inexpensive fix. Call us today and we will find out for you. Is your ice cream going soft in the freezer, or meat not staying fresh in your fridge? Let us know, and we will tell you whether all you need is a simple adjustment or if a part needs replacing. Have a leak in your washing machine or dishwasher? Is your air conditioner just circulating warm air? No matter what your appliance problems are, help is just a phone call away! Even on nights and weekends, Malibu Appliance Repair has 24-hour on-call staff ready to provide you with same day assistance.
Many first time customers hesitate to call us at first because they worry about being charged for after-hours service, travel expenses, or hundreds of dollars worth in parts and services that they never requested. We have heard all the horror stories about other repair services, but please rest assured in the knowledge that Malibu Appliance Repair is a family owned and operated business that is determined to raise the bar when it comes to standards of professionalism and courtesy in the industry.
Few people realize just how dependent we all are on our modern appliances until they break down on us. If your groceries are spoiling in a busted refrigerator or if you cannot wash the clothes you need on account of a malfunctioning washer or dryer, please do not wait until Monday to let us know. The fact is that people tend to use their appliances the most (and suffer the most break downs) on nights and weekends. Appliance repair is not a 9 to 5 business, which is why we never fleece our customers by charging for same-day service. If all you require is a routine maintenance call or some minor repairs, we'll work around your schedule and will be at your front door at your earliest convenience. We are here to be part of the solution, not add to your troubles. We show up on time every time and, just to reiterate, guarantee no hidden charges EVER!
A SHORT LIST OF OUR SERVICES: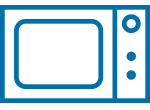 Malibu Appliance Repair offers quality service, competitive rates, installs only manufacturer approved components, and only charges for those parts or services which you agree to in advance. Customer referrals are our best source of new business, so call us today to experience working with a repair service company that puts you, our customers, first!
We service all of Malibu and surrounding communities including: Santa Monica, Calabasas, Westlake Village, Marina Del Rey, Tarzana, Agoura, Beverly Hills, Hollywood, Studio City, and most of the greater Los Angeles area.